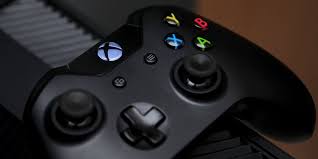 Looking for great online shopping deals? Try online thrift stores! You can find hidden gems and amazing bargains at the right places. "Times are tough." We all likely say that more and more. So saving a buck here and there is always a huge help. Luckily, there are not only great online shopping deals nowadays, but online thrift stores too. Here are three terrific options for finding a hidden gem or just saving some of your hard-earned cash. If you aren't satisfied with these, just know that there are plenty of other awesome online thrift shops out there!
1. ShopGoodwill
ShopGoodwill's online shop offers items through auctions, much like eBay. Choose a category from the home page and browse everything from antiques and art to travel and wedding products. The Best Auction Sites for Incredible Bargains eBay isn't the only option when it comes to auction sites on the web! Here are several worthy auction sites to check out today. On the long list of items, you'll see the current price, minimum bid, and how much time is left to bid. You can filter the category by search term, seller, subcategory, price, or attribute. Or, select an item to get full details including the number of current bids, shipping and handling costs, condition, and the seller information. Like any other online auction site, it's a good idea to use solid searching and bidding practices to find what you want and get the best price. But for a terrific way to find all sorts of items at great prices, ShopGoodwill might just be the one-stop-shop you need.
2. ThredUp
If it's clothing you seek then ThredUp is your store. Browse by categories like women, shoes, kids, or accessories on this easy-to-use online thrift and consignment shop. After selecting your category, you can filter products for sale by style, discount, size, price, condition, and more. Like most online stores, you'll head to the product details page once you select an item. With deals on shipping based on how much you spend, suggested products from the same seller, and similar items, you can assemble an entire outfit at an affordable price. And as a bonus, you can clean out your closet and sell or donate items of your own on ThredUp.
3. Esty Online Thrift Store
You probably think of Etsy as more of a shop selling handmade items, but there is a thrift store section with plenty of goods to browse through. Whether a book, bowl, blue suitcase, or bag of buttons, you might just find that perfect item. When you land on Etsy's thrift store, you can filter by price or shipping option and sort items by relevancy, price, or reviews. Get all of the product details you need and then add the item to your cart or message the seller if you have a question. If you want to narrow down the product you're looking for, use the Search tool at the top. You can enter things like "online thrift store desk" or "online thrift store bird bath" which makes finding what you want an easy task. So if you're an Etsy shopper already, be sure to check out the thrift store.
4. Poshmark
Another excellent online shop to visit for secondhand clothing, accessories, and home decor is Poshmark. Similar to ThredUp, you can both buy and sell on Poshmark. If you're a buyer, select a category like women, men, or kids, handbags, shoes, or makeup, or head to the home section for storage, décor, or office products. Filter your results by subcategory, brand, color, price, or condition. Then review the product details, view photos, check out item discounts, and mark items you like for later when you have more time. You'll also see similar items near the bottom so you can easily shop for more than one related product. Poshmark deems itself a social marketplace, so you can join a community of shoppers just like yourself. And be sure to check out the mobile apps for Android and iOS if you want to shop on the go.
5. Mercari
Looking for a thrift store that sells electronics, toys, and sports gear in addition to apparel, accessories, and home goods? Check out Mercari. Another of those sites that lets you buy and sell items, you can find some spectacular deals on this one. Shop by category or brand, filter results by color, price, or condition, and sort products by newest, price, or the number of likes. Of course, you can use the handy Search box if you're looking for something in particular. Each item information page gives you full details with photos and a quick Add to Cart button. You can also contact the seller if you have a question, check out seller reviews, and see similar items. From computer desks to toilet paper dispensers to wedding gowns, you'll be surprised at what you can find on Mercari.
6. Thrifted
Maybe it's vintage clothing that catches your eye. Thrifted is the hot spot for men's and women's apparel and accessories that you won't find at JCPenney or Kohl's. Find those retro oversized sunglasses to go with the Benetton jumper or that vintage beanie to match the Puma sweatshirt at Thrifted. Start by selecting from men's or women's products and then choose from essentials, designer, clothing, or accessories. You can click a photo for the Quick View which gives you the price, size, condition, and a brief description. Or head to the full product detail page for additional photos and information. See similar items, sign up for email updates, and share your favorites on social media. And be sure to check out The Edit blog for some fun articles surrounding that vintage gear. If you can wear it and it's from the 80s or 90s, you'll find it on Thrifted.
7. ReRuns
One more fashion-based online thrift shop you've got to check out is ReRuns. ReRuns lets you buy and sell "pre-loved" clothing with a portion of all sales going to charity. Each seller selects the charity they'd like to donate to and you can see which organization they choose on the item detail pages. When you land on ReRuns, click the Start Shopping button to begin. Select from categories for women, men, girls, boys, baby and toddler, or boutique. Then narrow your choices by brand, size, price, or color. You can review additional product details including more photos, shipping costs, seller information, and user conversations. You'll see some items on ReRuns are new while others are gently used, but all are priced with great discounts that will save you a ton. And you can't beat it when your shopping helps needy non-profits around the country.