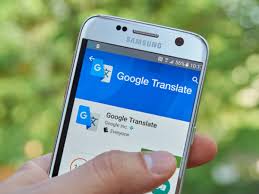 If you want to be able to read everything on the web, you'll need these browser translations tools. According to the latest figures from W3Techs, 59.9 percent of all content on the internet is written in English. That's lightyears ahead of the rest of the top five (8.7 percent Russian, 4.0 percent Spanish, 3.3 percent Turkish, and 2.8 percent Persian)—but it still means that almost half of the web is inaccessible unless you're fluent in multiple languages. So what are the best browser tools for translating web pages? Keep reading to find out.
1. Google Translate
With more than 100 supported languages, 500 million daily users, and versions for multiple browsers and operating systems, Google Translate remains the undisputed king of translation. It first went live in April 2006 and has consistently added more features. It can now understand and translate the spoken word, offers downloadable dictionaries for offline use on mobile, and provides real-time photographic translation. But Google Translate is also not without its drawbacks.
For example, it does not apply grammatical rules because its algorithms are based on a statistical machine analysis rather than a more traditional rule-based approach. It also sees a lot of errors in translations non-European Union language errors. That's because Google uses perfectly-translated EU Parliament notes as the basis for all its European translations, but they are obviously not available for other dialects. Google Translate is available as an official extension for Chrome, Edge, Firefox, and Opera. If you use an alternative browser, you may be able to find a community-developed unofficial version.
2. ImTranslator
Google Translate remains the number one choice for most people, and the vast majority of third-party tools use its API to power their own product. Nonetheless, there are some non-Google products out there that are equally powerful. IM Translate uses a combination of Google Translate, Microsoft Translator, and Babylon Translator to give users a combination of statistical machine translations and rule-based machine translations, and thus more accurate results. The page translate extension is available for Chrome, Firefox, Opera, and Yandex. Some of the key features include double-click translation, customizable translation shortcuts, and on-the-fly translation of text you've highlighted. All your activity is stored in its translation history for easy recall, and it has a text-to-speech feature that supports 26 languages.
3. DeepL Translator
DeepL Translator launched in August 2017 and has quickly grown to become one of the leading free machine translation tools on the web. For those who don't know, a machine translation means the app trains artificial intelligence to understand and translate the texts. A pro version is also available—it provides access to the web translator and the DeepL APIs. Most users will not need to subscribe. Sadly, there is no official browser tool for DeepL, but the community has developed a number of extensions that provide access to its translations. You will need to establish which works the best for your needs, but our favorite is the aptly named DeepL Translator. It will show the DeepL translation of the selected text on any website. Because there is no official app, you'll need to do some digging to find a third-party DeepL extension for your browser of choice. Most mainstream browsers have at least one alternative available.
4. TranslateMe
TranslateMe is widely considered to be the best and most reliable translation tool for Apple's browser. Like ImTranslator, it pulls on multiple translation services to provide its outputs. Some of the extension's key features include translations via the toolbar button, context menu translations, and keyboard shortcuts. It can either translate entire webpages or small snippets of text that you have highlighted on-screen. The list of supported languages is long. It includes all the major global languages, many smaller European ones (such as Catalan, Welsh, Limburgan, and Chechen), and niche languages from around the world such as Mayan and Samoan. In total, there are more than 120 supported languages on the service. Unfortunately, the tool is not free. You will need to pay a one-time fee of $9.99 in the Mac App Store.
5. Reverso
Reverso is another AI-powered translation tool. It uses real-life texts to create big data algorithms that can recognize context—an essential feature for any browser translation app. However, Reverso goes way beyond mere text-based translations. It can also translate subtitles in real-time. It means if you're watching a movie and Netflix and subtitles are not available in your target language, Reverso can fill the void.
Other features include the ability to save your favorite words and most-used phrases, a way to sync your translations between all your devices, and even flashcards, quizzes, and games so you can practice words you're trying to learn. There are even "Word of the Week" notifications. On the downside, Reverso supports fewer languages than some of its competitors—just 15 are available (English, Spanish, French, Russian, Italian, German, Portuguese, Arabic, Dutch, Hebrew, Polish, Romanian, Japanese, Chinese, and Turkish). The extension is available on Chrome, Firefox, and Safari.
 6. Rememberry
Like some of the other browser translation extensions we have looked at, Rememberry doubles up as both a translation app and a language learning app. Want to learn a language free? These are the best free language learning apps that will have you speaking a new language before you know it. The translation aspect follows the same approach as you'd expect—you can translate single words, paragraphs of text, or entire web pages. You can also set custom hotkeys and word pronunciation aids are built-in. It is the language learning aspect that helps the app to shine, however. It uses scientific studies of human memory to offer a comprehensive learning environment, drawing specifically on how many times a word has already been repeated and how hard it was for you to recall it at the time. Rememberry supports more than 100 languages, including all major global dialects.
7. XTranslate
XTranslate is an open-source translator for the Chrome and Opera browsers. It pulls on Google Translate, Yandex Translate, and Bing Translator to provide its output. The extension supports a large number of different ways to ask for a translation. You can use a hotkey, click on the translate icon, use input fields, and even single-click translate using the mouse (if you enable the option). Unlike many other browser-based translators, XTranslate also lets you translate PDF files (though you can also request a PDF translation via the context menu).