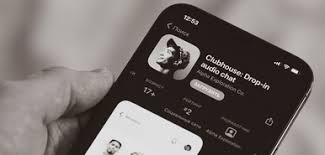 Do these quick checks on your Android phone to make sure your privacy and security are never compromised. If you're worried about mobile malware, it makes sense to install an antivirus app on your Android phone. There are lots of good security apps to choose from, both free and paid, which generally don't require much configuration. Or you may opt to rely on Google's own Play Protect feature to keep your device safe. Sadly, the rise in Android malware infections suggests that neither option is completely reliable on its own. We'll explain the security checks you should make to ensure your phone is properly protected.
1. Test Your Phone's Anti-Malware Protection
The most important feature in an Android security app is obviously its ability to detect and quarantine potential threats before they can do any damage. You can test your phone's protection with a free tool called F-Secure AV Test. This uses an anti-malware test file developed by EICAR (the European Institute for Computer Anti-Virus Research) to gauge how well your security app is working. The EICAR file is designed to be identified as a virus, but it's completely harmless.
Install and try to open the F-Secure AV Test app from the Google Play Store. If your security app offers real-time protection, it should instantly spring into action and block AV Test. If not, run a scan manually, and the (fake) malicious code should be detected. If you don't see any warning, your security app (or Google Play Protect) has failed to spot the potential threat. You should consider switching to more effective protection.
2. Scan Your Phone's Settings
Turning on unsafe Android features or turning off safe ones can compromise your phone's security and privacy in ways you don't realize. You can identify and fix these vulnerabilities by installing a free app called SAFE Me. Created by cybersecurity company Lucideus to promote awareness of online threats, it scans your device to give you a "Confidence" score based on your current settings. For a breakdown of its findings, tap the center icon in the row of options at the bottom of the app screen. On the Device tab, SAFE Me places green check marks next to options you've enabled or disabled correctly for optimum security. For example, you should have Screen Lock and Device Encryption turned on, but not Location Services or Show Passwords. Similarly, on the Connection tab, you'll get red crosses if you have USB Debugging, Bluetooth, or NFC switched on. Tapping an entry provides more information about that risk, and lets you open your system settings to fix the vulnerability.
You need to sign up and verify your email address before you can use the app, which is a bit of a hassle. However, this allows SAFE Me to check if your details have been exposed on the dark web (tap the incognito icon to find out). The app also includes 100 free courses on topics such as passwords usage, call scams, SIM hijacking, and much more. These each consist of a video lesson, followed by a short quiz, to help you improve your security knowledge.
3. Ensure Your App Permissions Are Secure
Android offers a built-in permission manager that helps you prevent unauthorized apps from accessing your data. You can find this in Android 6 and later by going to Settings > Apps & notifications > Advanced > Permission manager (or App permissions on some phones). Although useful, this permission manager is pretty basic, not to mention tucked away. For a clearer overview of your app permissions, so you can identify potential risks, install App Permission Dashboard. This free app uses a simple table to highlight which permissions have been granted to each of your apps. These include: Read call log, Record audio, Read contacts, Camera, Access fine location, and Send SMS. Tap an app's name to open its settings, and either disable any unwanted permissions or uninstall the app.
Alternatively, you can list the information by permission or by app, and choose whether to include preinstalled apps. App Permission Dashboard also lets you export its data as a spreadsheet, to keep a permanent record of your permissions. Do you ever install Android apps without a second thought? Here's all you need to know on Android app permissions, how they've changed, and how it affects you.
4. Scan Your Android Apps For Security Flaws
Unchanged default settings in apps you use every day can lead to your data being leaked or stolen. One way to find and fix flaws in Android apps is using Jumbo. Also available for iOS, this tool scans popular apps and services including Google, Facebook, Amazon, YouTube, and Twitter, for privacy and security problems. When you install Jumbo, the app asks for your email address to determine whether it's been compromised in any data breaches. If so, it will tell you the affected services, so you can change your passwords immediately.
After you answer a few questions about your privacy and security knowledge, you're asked if you want to pay for Jumbo. We recommend choosing its free plan initially, to ensure the app is right for you. A subscription costs $2.99 per month for Jumbo Plus or $8.99 for Jumbo Pro, and lets you protect more apps and unlock advanced features such as in-app tracker blocking. Skip past the paid-only options and connect the services you want to scan. You'll need to sign into each one, but this is safe to do (see Jumbo's privacy policy). Jumbo will then check your accounts, recommend the changes you need to make, and let you tap to apply them. You can scan further apps as required.
5. Check What's Running In The Background
Hidden processes that run in the background on your Android phone are mainly of concern because they consume battery life and RAM. But, as has been seen with the notorious Joker malware, they can also threaten your device's security and even cost you money. There are dozens of task manager apps that let you view and "kill" background processes that your security app misses, but the best one is actually built into Android. To use it, you'll first need to enable Developer options.
Open Settings > About phone and tap Build number seven times. You'll see a message that Developer options have been unlocked.
Go to System > Advanced > Developer options.
Tap Running services or Processes to find out what's running in the background.
Select a process that looks suspicious and tap Stop to terminate its services.
Some unwanted process will keep restarting automatically. If this happens, you can decide whether you want to keep or uninstall the relevant app.
Perfect Your Android Protection
You can usually trust your Android security app to do its job. However, there's no harm in double-checking that its protection is working properly and identifying every potential threat and vulnerability. There are several other Android settings you can tweak to ensure your phone is kept completely safe and private. Check and change them now, before it's too late.