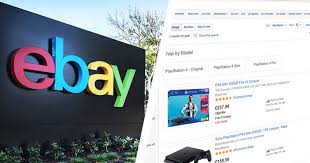 Want to save money on eBay? Use these tried and tested methods to search for great deals on eBay. eBay is the undisputed king for online auctions. The online shopping giant has been around since the early days of the internet offering buyers excellent deals all year. These bargains on eBay are one of the reasons for its popularity. While it's possible to stumble upon deals on eBay by accident, there are also some tried and true methods of searching for these deals on your own. So, the next time you're looking for attractive prices on eBay, use one of these tips to improve your odds.
1. Bid On Auctions That Are About To End
When you're looking to save money on eBay, avoid going for any auction that still has a lot of time left. The easiest way to find auctions that are about to end is by using eBay's search filters. Type in the item you're searching for. Once you see a list of the available auctions, look along the top and find the dropdown box that says Best Match. Click the box and scroll down to the option Time: ending soonest and choose it. Now, all the top choices will be the auctions that are about to end. If you happen to see the item you're looking to buy with a decent price attached, you're far more likely to win it with a low bid on an ending auction. Look for items that have fewer bids as well, as they'll usually be much cheaper.
Bidding on an auction that has a lot of time left is likely to start a bidding war and drive up the price. Instead of bidding, click the Add to Watchlist button and keep an eye on the auction. When the auction is about to end (with a minute or less left), that is the time to bid. Place one solid bid right before the clock strikes zero and swoop the item away from the current highest bidder. This way, you will get the lowest possible price without giving anyone else the opportunity to bid on it and raise the cost.
2. Purchase From Chinese Sellers
This tip is perfect for anyone that doesn't mind the wait for shipping. While it isn't valid for all items, such as high-end electronics like iPhones or the new Xbox, it's great for things like flashlights, beauty products, jewelry, or most things that China mass produces. Just make sure to estimate eBay prices so you can ensure you're getting a good deal. Chinese sellers often sell stuff for much cheaper than the same item would cost from a local seller and many offer free shipping. The only problem with the free shipping part is that, depending on where you live, the item may take a couple of months to arrive at your doorstep.
To bring up only Chinese sellers, you can use eBay's Advanced Search menu. On the right of the search bar, click the link that's labeled Advanced. Scroll down to the Location menu, choose the Located in option, and use the dropdown menu to select "China". Now, scroll up, type in the item you're searching for, and all the available choices will be from Chinese sellers.
3. Submit A "Best Offer"
The "Best Offer" function is eBay's method of letting you haggle with a seller. This option allows you to offer the seller a price that you believe is fair, and they can either accept it, deny it, or respond with a different price. You can go back and forth with the seller a few times, offering different prices before eBay cuts you off. You can submit an offer by clicking the Make Offer button where sellers have made the option available.
To only pull up listings that have the "Best Offer" option active, go to the Advanced Search menu. Scroll down to the Show results section and choose Best Offer. Now, search for your item, and only items that you're allowed to submit an offer for will show up. Submitting an offer is especially effective for items that eBay has listed and relisted for a long time, as sellers are likely to move merchandise they're having difficulty selling. So, if you've been watching an item for months and it hasn't sold, or the seller has been slowly lowering the price over time, they're more likely to accept your offer.
4. Buy In Bulk
This trick is especially useful for items like video games, CDs, Blu-rays, DVDs, and books, as these goods are often sold in lots. By buying in bulk, you can get each item much cheaper than they would be if you bought them individually (just make sure the lot includes something you want). Any items that are included in the lot that you don't want can be resold on eBay or on sites like Craigslist or Facebook Marketplace. This way, you'll get your item cheaper, for free, or even make a profit. To find items being sold in a lot, use the Advanced Search menu. In the menu, scroll down to the section labeled Show results and click the Items listed as lots option. Now, all your searches will only include items being sold in lots of two or more.
5. Find Misspelled Auctions
Sometimes, sellers will list an item with a typo in the title, such as "Sansung" or "Mountan Bike." This typo will make it less likely to show up in people's searches and cause the auction to get fewer bids. Once again, this is a great opportunity to get a good deal. Finding auctions with typos is incredibly easy as there are several tools made specifically for this purpose. Websites like TypoHound and BargainChecker let you type in a search item, and they'll bring up all the listings where the seller was careless and put a typo in the title.
6. Look For Auctions That End At Weird Times
One final way that you can use to find good deals on eBay is to look for auctions that end at unconventional times. On eBay, most of the bidding happens during the end of an auction, and those last ten minutes can really drive up the price. However, if the auction ends at 3am, this final bidding war is far less likely to occur. You may have to stay up late (or set an alarm) to swoop in and bid on the item, but if it provides sufficient savings, it may be worth the trouble.
Shopping Smart On eBay
There are many ways to find great deals when using everyone's favorite online auction platform. Take advantage of eBay's Advanced Search tips to locate these deals. Once you master these methods, you'll understand why so many people use eBay to make most of their online purchases